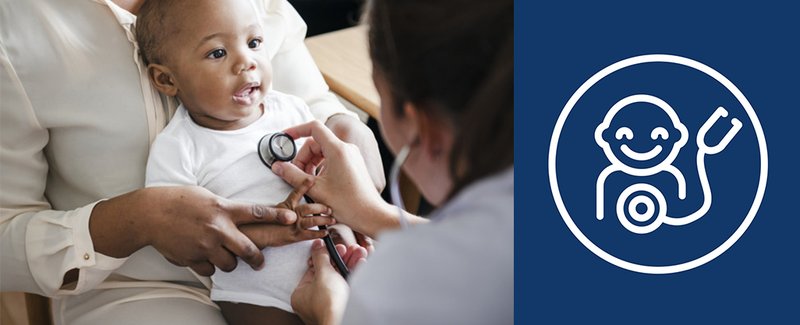 Pediatrics is the branch of medicine dealing with the health and medical care of infants, children, and adolescents from birth up to the age of 18 .
A pediatrician is a child's physician who provides not only medical care for children who are acutely or chronically ill but also preventive health services for healthy children. A paediatrician manages physical, mental, and emotional well-being of the children under their care at every stage of development, in both sickness and health.
First examination of all newborns, a second after delivery and monthly routine examinations
Application of the international vaccination program to all babies and children
Diagnosis and monitoring of congenital heart diseases
Diagnosis and treatment of all pediatric diseases, in particular the most common diseases in Mali, (urinary tract infection, asthma, allergic rhinitis, malaria) treatment of diseases with new drugs
Use of the latest drugs and devices in the treatment of asthma in children
Lung function test in children.
Oxygen saturation test during pediatric exams
Hospital treatment in hospitalized children
Modern neonatal intensive care unit treating premature and neonatal diseases of infants.
Outpatient visit hours:
Monday to Friday, 8 a.m. to 5 p.m.
Saturday, from 9 a.m. to 3 p.m.